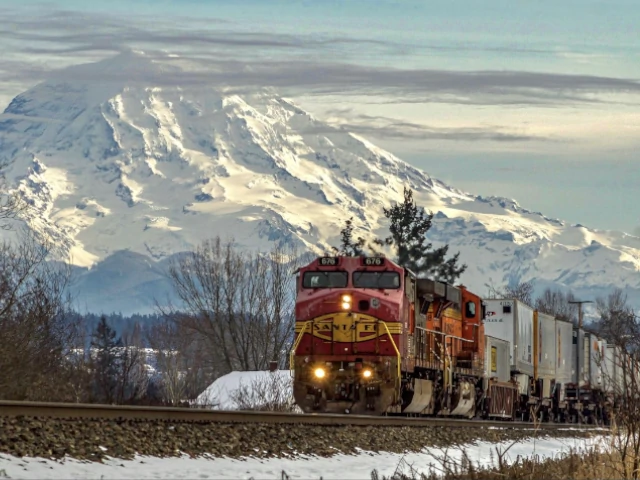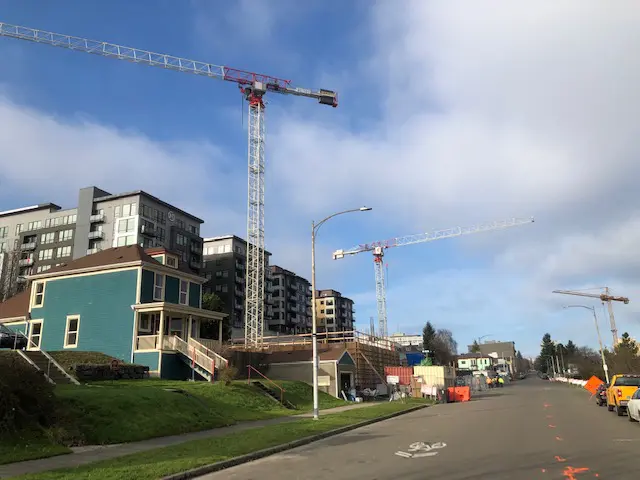 ABS Valuation has provided a broad range of real estate appraisal and consulting services since 1982. Activities are primarily in Washington State, although many assignments have included properties nationwide. ABS Valuation serves the entire Puget Sound Region with a main office located in Tacoma and a branch office in Everett. Our client list includes many municipalities and public entities throughout the region, small and large companies, individuals, attorneys, and financial institutions. The firm provides a wide range of real estate services including appraisals and appraisal reviews; special benefit studies, arbitration; expert witness testimony; and valuations for property acquisitions, financing, sales, exchanges, or leases.
Key Individuals in the firm have an average of over 30 years of experience and have developed a wide range of specialties. ABS Valuation maintains long-standing relationships with a number of consultants to facilitate its "team approach" to solving complex valuation issues. Our firm has worked closely with a number of government agencies and consulting engineers on large acquisition and right-of-way projects. Major projects have been completed or are ongoing for Sound Transit; Washington State Department of Transportation; and Pierce, King and Snohomish Counties.
In addition to completion of studies and preparation of comprehensive reports, our involvement in major projects has included presentation of study results and conclusions to municipalities and citizens, both in public hearings and in meetings with individual citizens as necessary. ABS Valuation has an excellent and well-deserved reputation as expert witnesses in cases involving complex valuation and analysis issues.
Darin Shedd Qualifications | [email protected] | 253-274-0099 -Tacoma Office | 206-973-0194 – Direct 
Owner and Principal of ABS Valuation. Engaged in the real estate field since 1987. Obtained MAI designation in 2000. Appraisal experience includes a wide variety of complex appraisal assignments. Besides standard commercial including office, retail, and industrial warehouse real estate, Mr. Shedd's practice includes numerous specialties including multi-parcel right-of-way projects, eminent domain acquisitions, railroads, local improvement districts (LID's), master planned community developments, farmlands, conservation easements, contaminated properties, RV parks, docks and marinas, wetlands, floodplains, gravel pits, transfer of density credits, communication towers, and corridor real estate. Real estate experience also includes employment with a civil engineering and surveying firm and an associate with a real estate law firm.
Robert Macaulay Qualifications | [email protected] | 425-258-2611 – Everett Office | 206-973-0549 – Direct
Robert Macaulay, MAI, is currently a principal at ABS Valuation. As the previous owner and manager of the Everett firm Macaulay & Associates, Ltd. for many years, Bob built up an extensive client base of financial institutions, governmental entities, law firms, corporations and private individuals by completing numerous and varied real estate appraisal/consulting assignments. One of his specialties is local improvement district (LID) special benefit/proportionate assessment and economic feasibility studies. LIDs are a mechanism that can be used by municipalities to aid in funding road improvements, utility installations and other infrastructure projects. Bob has successfully defended proposed assessments levied against specially benefited property in numerous quasi-judicial public hearings.
Robert Chamberlin, Senior Associate Appraiser
Robert Chamberlin Qualifications | [email protected] | 253-274-0099 – Tacoma Office | 206-973-0351 – Direct
Bob Chamberlin is a state licensed real estate appraiser with over 50 years of experience. Bob does a full spectrum of residential properties but specializes in high valued properties, construction or title defect cases, divorce cases, tax appeals and estate appraisals. He is always available to discuss any issues or questions that relate to residential properties. He has testified in superior courts in five counties and US Bankruptcy Court over 125 times. His opinions have been tested.
Jim Dodge, Senior Associate Appraiser
Jim Dodge Qualifications | [email protected] | 425-258-2611 – Everett Office | 206-973-0551 – Direct
Mr. Dodge has been an appraiser for over 40 years with the last 36 years in the Puget Sound. Valuation
assignments completed cover a wide variety of commercial, industrial, residential, agricultural and special use properties in addition to real estate consultations with private individuals and organizations. Primary focus has been right of way acquisition projects for the last 25 years. He has completed several LID/LUD projects with presentations at preliminary and final assessment roll hearings. Qualified as an expert witness in Snohomish County and Island County Superior Courts.
Paul Bird, Senior Associate Appraiser
Paul Bird Qualifications | [email protected] | 425-258-2611 – Everett Office | 425-319-3927 – Cell
Over the past 30 years, Paul has specialized in a broad range of commercial and residential properties, including land, retail, office, industrial, apartment, self-storage, church, and mixed-use developments. Experience also includes right-of-way and local improved district projects as well as estate planning and settlement, and his experience geographically encompasses King, Snohomish, Skagit, Island and Whatcom counties.
Tyler Bucich, Associate Appraiser
Tyler Bucich Qualifications | [email protected] | 253-274-0099 – Tacoma Office | 206-973-0352 – Direct
Associate Appraiser Trainee at ABS Valuation. Mr. Bucich has been involved in the real estate field since January 2021 with prior experience in multifamily property management. Appraisal experience includes a variety of appraisal assignments involving vacant and improved commercial, industrial, and residential properties. Appraisal assignments have also included right-of-way and easement acquisitions, sensitive area properties, and eminent domain acquisitions. Mr. Bucich has completed valuations throughout the Puget Sound Region, including Pierce, King, Snohomish, and Lewis Counties.
Andrew Sarff, Research Analyst
LUCAS MCLEOD, RESEARCH ANALYST
Kathi Parsons, Office Manager